Own a membership with JC Vacations and enjoy your holidays across the globe
RCI, A leader in holiday exchange and a division of the Wyndham Worldwide family of brands, along with JC Residency announced an agreement to affiliate JC Residency resorts in Kodaikanal and Madurai to the RCI network. Located on the lofty mountains of Kodaikanal and in the heart of Madurai, our resorts are ideal for weekend getaways.
This affiliation will enable us to provide an experience of holistic wellness to our members amidst the tranquil hills of the south and help them discover the charm of the temple city.
BY - Pali Badwal,
Managing Director, RCI India.
JC Residency Kodaikanal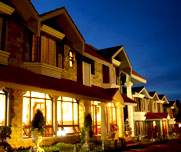 Situated on the mountains of Kodaikanal, the JC Residency is the perfect retreat to unwind and relax. With 22 super deluxe rooms and 12 regal suits, our hotel is backed with a proactive team, multi cuisine restaurant, conference halls, banquet facilities, amphitheater and kids play area. The gushing brooks and serene hills make it the ideal place to spend lazy misty mornings and laid back days visiting estates, embarking on treks or just wandering.
JC Residency Madurai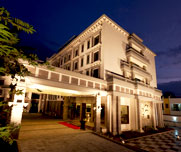 The hotel rooted in the heart of the city, the JC Residency in Madurai is within easy reach of the historical landmarks, tourist destinations, business areas and shopping hubs. With 83 executive rooms and 9 regal suits, JC Residency Madurai offers a blend of business and luxury. Equipped with upscale amenities, genial personalized services, premium meeting and event facilities, it draws both business and leisure travelers.